The salvage campaign for the container ship Shahraz in the Batam waters (Indonesia) was successful on March 3, 2021, with the TCO fleets TC Vigour and TC Pacific.
On February 1 2021, the Commercial team of Tan Cang Marine Services Jsc received information from a foreign partner that announced a Container vessel in distress in Batam waters, Indonesia. Specifically, the ship in distress was a cargo ship named "SHAHRAZ" with a total of 24 crew members. It is known that crew members were evacuated from the vessel and the TCO's mission is to refloat and tow the SHAHRAZ vessel.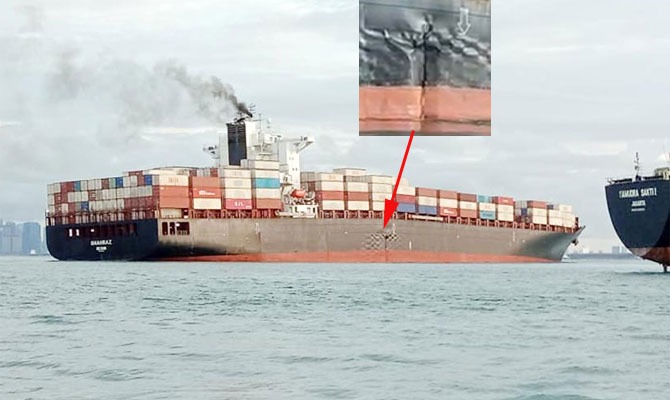 Figure 1: The Shahraz crashed with signs of hull rupture.
Right on that day, the Salvage Center, chaired by the Board of Directors, had an emergency meeting and drastically directed the implementation of measures to rescue ships with the following criteria: fast, efficient and guaranteed safe for people and property. The rescue team has come up with rescue plans, which the most feasible option is to use professional TCO ships to pull Shahraz to an outer anchorage for further unloading solutions without causing pollution.
The time of Shahraz's incident fell on the Lunar New Year 2021. Most TCO officers, employees, and crew was gathering with their families; besides, the Covid-19 epidemic in many areas remains relatively complicated. With the above problems, the Salvage Center encountered many difficulties in arranging the campaign's personnel, crew members, and equipment. However, with the Centre's experiences, the plan was carried out quickly.
The Salvage Center urgently prepared the necessary forces and means to assist the Shahraz ship's rescue according to the proposed plan. The head of the rescue team at the Center is Deputy Director Pham Thanh Binh, an expert in incident response, search and rescue at sea, along with TCO's departments' representatives.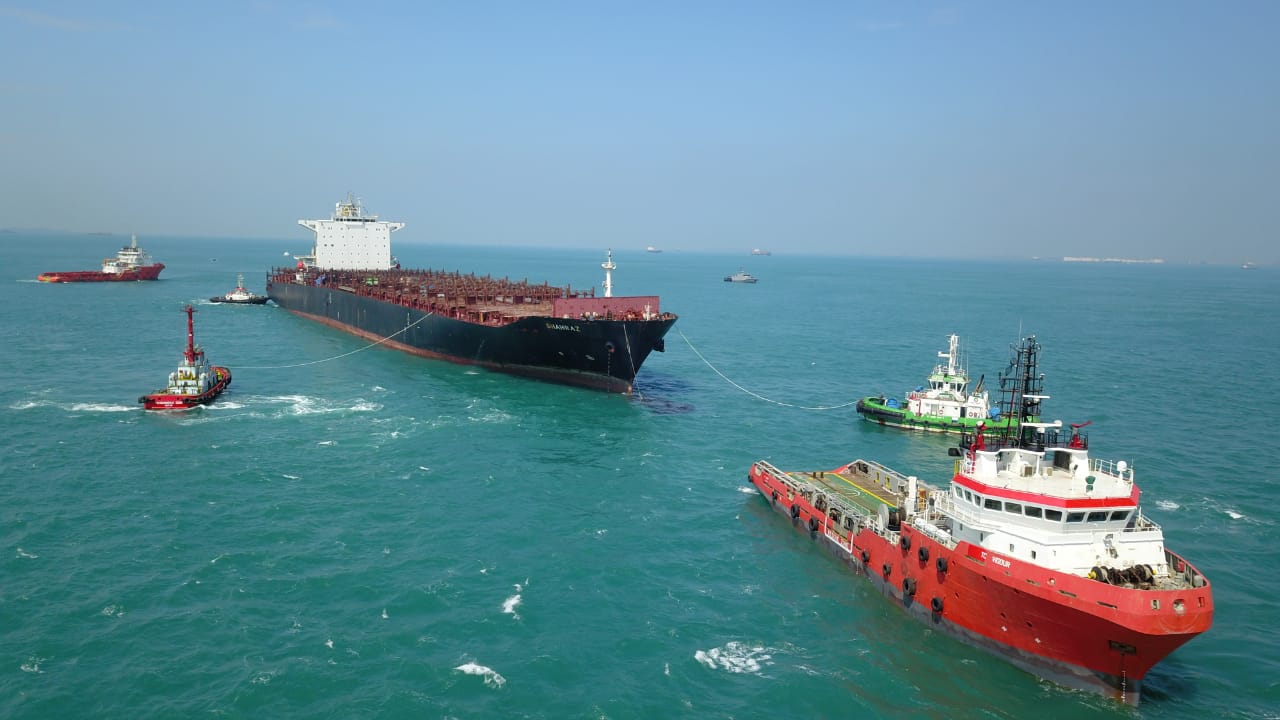 Figure 2: TC Vigour, TC Pacific and Azimuth tug fleets conducting the rescue.
On February 24, the Rescue Center deployed a rescue plan for the Shahraz ship using TC Pacific and TC Vigour service fleets heading to the Batam waters, Indonesia. With the support of the indigenous azimuth tugboats, the rescue fleet quickly reached the ship in distress. With many years of experience, the TCO Fleets promptly stabilized the situation and deployed rescue operations effectively.
Up to the present time, the rescue operation of the Shahraz was a success. This is the first time TCO has deployed a salvage with such distinct situations as above and affirmed its position as a fast multitasking rescue company with operations in the Far East. The above campaign's completion is a solid stepping stone to start a new year full of hope.
>>Read more Salvage project: https://tancangoffshore.com/rescue-hai-ha-58-ship-giving-priority-to-human-lives/?lang=en